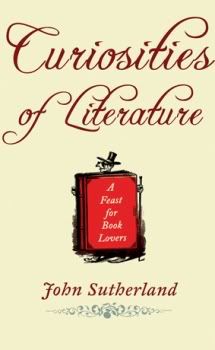 Odds and ends of literature from who ate what to whose habits were the oddest to who died where and who put product placement into their books. A little bit of everything and all of it fascinating.
Genre: non-fiction, history
Rating: 5/5
A lovely book for book lovers. If you've ever wondered about the criminal records of some authors or which author had the biggest brain, this is a great read. Truth is often stranger than fiction and the more you read about some literary figures the more the world of the writer looks like a strange, crazy place.