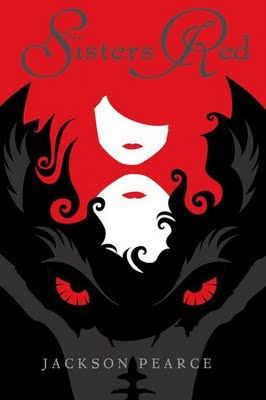 Having survived a horrific werewolf attack when they were younger, Scarlett and Rosie March spend their lives hunting down the countless werewolves that stalk the night and being all the other has. That is until Rosie starts to express her dissatisfaction with her life as a hunter and grow more and more attracted to their friend and hunting partner Silas. But with the werewolf community suddenly gathering in Atlanta to find a new Potential werewolf, the scarred Scarlett is more determined than ever that she and her friends need to continue the hunt.


Genre: fantasy; romance; contemporary
Rating: 4/5
I was actually surprised that this book was as good as it was. I picked it up on a whim based on the fact that it was yet another modern twist on a fairy tale. Red Riding Hood has always been a favorite to update and lately there has been a distinct influx of werewolf infused versions of the story. This one was better than most, taking a good part Buffy the Vampire Slayer and adding some fairy tale to it. One of the things that makes it work better is the opposing points of view. The chapters alternate between Rosie and Scarlett telling the story and it works better that way in making both characters likable. If the narrator had only been Scarlett, Rosie would have seemed flighty and spoiled while just from Rosie's perspective would have made Scarlett cold and unfeeling, which she was enough without the perspectives to help.
Rosie spends most of the book feeling like she owes Scarlett her freedom since Scarlett lost an eye protecting her sister. It's understandable, but without Rosie's POV, she would seem like a weak character. And for being the love interest in the book, Silas was a surprisingly strong character with his own issues and motivations. He wasn't mysterious and exotic, just a good guy who surprisingly had enough of his own personality to stand out. The plot sometimes stalled as all the characters spent most of the book not being able to come to any big breakthrough conclusion on being able to figure out how to find a Potential, but honestly the action wasn't real emphasis of the book. The real focal point was the relationship between the sisters and whether one had the strength to break away and the other had the strength to let go.
Excellent update of a fairy tale. On a side note, Jackson Pearce is actually a woman, something I didn't bother to realize until halfway through the book.