Q. Let's step away from books for a second and get personal. What T-Shirt slogan best describes you?
I am a massive, massive football fan, and lest I confuse anyone, by football I mean what we'd call soccer. It defines me a great deal as I sincerely love the game, so my slogans aren't so much slogans as they are my teams.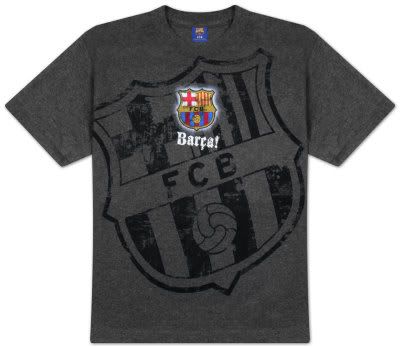 FC Barcelona is my favorite team and the one that originally made me fall in love with the game. They're from La Liga, Spain's football division, and have recently become the force to be reckoned with in European football.
Schalke 04 is one of my other teams, this one from Germany's Bundesliga. They unfortunately had a rather poor season last year. They're generally one of the major teams in Germany, but things went downhill at the end of last year, culminating in them losing their world class goalie to another team. They've looked pretty decent preseason this year, so here's to hoping.
I'm also a Tottenham Spurs fan, but I figured two shirts is enough.