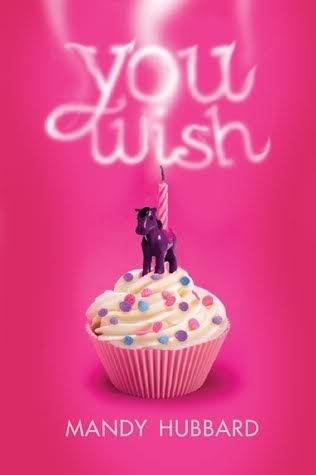 I got six in the mail from Amazon that I'd bought a while back and are just finishing trickling in. I also found my Gilded Books account carries new releases in hardcover YA and are really good about having them, so I'll see how they receive and deliver this week. They're always faster than Booksfree, though Booksfree lets you know specifically how much priority certain books you want have and are always very professional looking. Gilded Books looks a little more amateurish, but they carry hardcover and have a huge amount of YA books, but you can't tell which in your order they're going to send you. Now if I could just merge the two...
You Wish
by Mandy Hubbard- Girl gets a chance to have all her birthday wishes come true with disastrous results.
Toads and Diamonds
by Heather Tomlinson- A reimagining of the fairy tale in India
How I Stole Johnny Depp's Alien Girlfriend
by Gary Ghislain- A teenage boy finds one of his dad's patients is on a quest to find Johnny Depp and take him back to her planet.
A Tale Dark and Grimm
by Adam Gidwitz- A reimagining of Hansel and Gretel with pieces of other fairy tales to make it even darker
Worldshaker
by Richard Harland- On board a giant juggernaut, a young man befriends one of the "Filthies" that runs the ship and finds he has been lied to
Sean Griswold's Head
by Lindsey Leavitt- Dealing with her father's medical issues, Payton focuses on the back of a classmate's head with surprising results
I hope to address book rentals at a later point as I've used 4 of them with mixed results and still use two of them. Living in the middle of nowhere makes me creative.