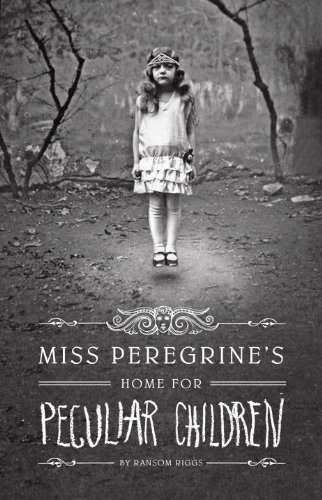 As a kid, Jacob formed a special bond with his grandfather over his bizarre tales and photos of levitating girls and invisible boys. Now at 16, he is reeling from the old man's unexpected death. Then Jacob is given a mysterious letter that propels him on a journey to the remote Welsh island where his grandfather grew up. There, he finds the children from the photographs--alive and well--despite the islanders' assertion that all were killed decades ago. As Jacob begins to unravel more about his grandfather's childhood, he suspects he is being trailed by a monster only he can see.
(Amazon.com)
Genre: fantasy
Rating: 4/5
Atmospheric and unique, this book managed to incorporate old photos into the narrative of the story as Jacob tries to uncover the truth about his grandfather. Involving time loops and monsters, this is an unsettling, yet still magical story about a group of children with strange abilities. Much like the X-Men, these children can do peculiar things, some of them useful, some not so much.
The feel of the book is off balance. Even with the peculiar children being "good", there are some of them (particularly Enoch), who are disturbing people. And Miss Peregrine, while trying to protect the children, has also doomed them to be trapped in time and tyrannically tries to keep them from wishing to move forward. While the children and Miss Peregrine might be technically "good", they did some very questionable things in some cases. But this was a very nice, moody novel was unique in its layout.