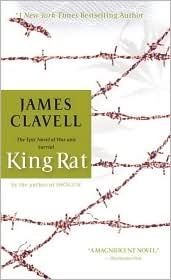 Huge haul this week because I started buying my supply of World Historical Fiction challenge books. I've found a copy of the reference book World Historical Fiction from some years back and I intend to take a time traveling world tour through it.
From Booksfree:
100 Mistakes That Changed History
- Blunders that led to world changing out come.
Airhead
- Tomboy Em ends up in a bizarre accident that ends her up in the body of super model Nikki Howard
Majix
- Serious teen witch Susan attempts to navigate through high school unscathed.
From Amazon:
Turtle Beach
- In 1979, a female Australian reporter is caught in the cultural clash surrounding refugees from Malaysia
Hermitage Among the Clouds
- In 14th century Vietnam, Amazing Jewel pursues peace after her father defends the Viets against the Mongols
The Singapore Grip
- Members of a British family in Singapore in the 1930s realize too late that they aren't invincible as the Japanese invade
King Rat
- A man becomes the unofficial ruler of a prison camp in WWII as he breeds prison rats for food
Eagle Station
- Air Force pilots protect Eagle Station's radar in 1968 in Vietnam and wait for rescue
Slow Dance on the Killing Ground
- Special Forces in the Vietnam War get rid of undesirable factions of all kinds
The Angkor Massacre
- As the revolution of the Khmer begins, a group of different people become involved with Frenchman Lara
Jasmine Nights
- Justin, living with his eccentric aunts outside Bangkok in 1963 while his parents work secretly for the US government, learns about American ways from his friend Virgil
The Cambodia File
- When Pol Pot's regime takes over Cambodia in 1975, Than Kim barely survives the ensuing chaos
The Scent of the Gods
- Su Yen has grown up as an orphan who is baffled about the differences among the people in her home as Singapore becomes a nation
Copilli
- Prince Copilli, Aztec warrior, ultimately sacrifices himself for his people
From the school library:
Rise of a Hero
- Three young people struggle against the Hrum that have overtaken the kingdom of Farsala
Fire Dragon
- A Chinese immigrant and his family at the turn of the century struggle to get by in San Francisco
Master Skylark
-
A young boy with a beautiful voice is taken away from Stratford-on-Avon by a theatrical group, but more than anything he wishes to be back home with his family
Bright Candles
-
The experiences of a sixteen-year-old Danish boy during the German occupation of his country in World War II.
Ranger of '76
- A young boy gets involved in the American Revolution
The Faraway Lurs
- Tells the story of Heather, a girl of the Tree People, who falls in love with Wolf Stone, the son of the chieftain of the Sun People.
Campion Towers
- Penitence Hervey, visiting her dead mother's family in England, is drawn into the conflict between Cavaliers and Roundheads, but finds love in the process.