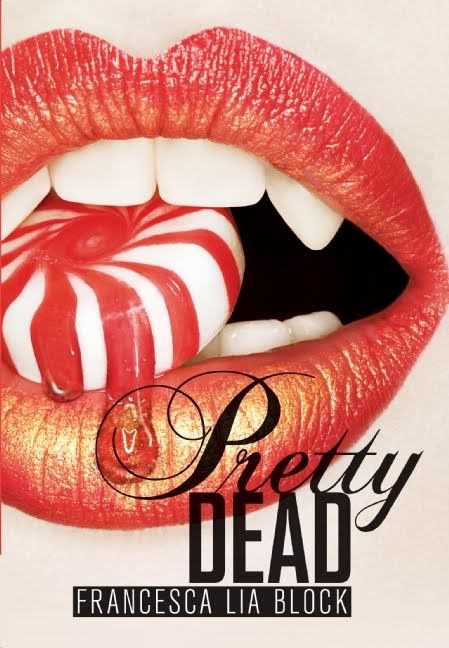 The school librarian and I were talking about how it's a shame that we can't make current cover jackets for old library books. There's nothing wrong with the plot of the book, but a student will never pick it up based on its horrible, or in the case of some of the old industrial backed school print books, non existant cover art. The last four books on my list I hardly even picked up because they have no cover art and no blurbs on them anywhere to tell you the plot. I know for older school libraries or ones that don't have as much money, it seems like it would be beneficial to have a way to make old, but still readable books, more appealing looking.
From the school library:
The Pact of the Wolves
: Bianca tries to unravel the mystery of her boarding school after she hears rumors of witchcraft and a mysterious society follows her.
Forgotten Fire
: Vahan lives his life as a wealthy Armenian in Turkey at the beginning of WWI until some of his family starts disappearing and the horror of the Armenian genocide that was perpetuated moves into full swing.
Pretty Dead
: Charlotte is a vampire who suddenly starts to feel human emotions against the back drop of Los Angeles wildfires.
American Gothic
: A fictionalized account of H.H. Holmes, a female reporter is drawn to the serial killing physician she has begun to investigate.
Jaws
: A shark is stalking the beach town of Amity and the police chief takes it upon himself to help kill the destructive creature.
The Cossacks
: Fourteen-year-old Mitya leaves his home to join the Cossack chieftain and adventurer Yermak in his campaign across the Urals to take Siberia from the Tartars.
Frankenstein Unbound
: Joe Bodenland finds himself sucked through a timeslip that throws him into a world inhabited by Frankenstein's monster; a world that may not be real as he's also able to interact with Mary Shelley.