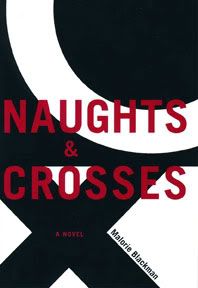 From the school library:
Picture Perfect
- Ian's friend Teddy has disappeared, but Ian is still seeing Teddy in his dreams and hearing voices and can't remember exactly what he did the morning Teddy disappeared.
Naughts and Crosses
- In a racist dystopian society, "Cross" Sephy falls in love with "Naught" Callum leading them down a dangerous path when an uprising tries to overthrow the system.
I Was a Teenage Fairy
- A fairy named Mab helps Barbie overcome an abusive past and deal with her future. But is Mab even real?
From Amazon:
Turtle Beach
- Journalist Judith is thrown into a personal crisis as she goes to Malaysia to investigate the international refugee situation.