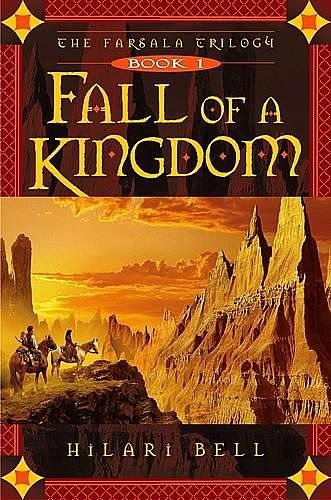 The kingdom of Farsala has never been conquered and the ruling class arrogantly assumes they will never be touched. But a totally new threat confronts the empire in the form of the Hrum, an empire determined to possess anything in their path. Suddenly nothing seems certain and the lives of an upper class, pampered girl, an illegitimate son of a general, and a maimed peasant all cross paths. Farsala as a kingdom has finally met an enemy it doesn't know how to defeat and now everyone needs to decide what they fight for.
Genre: fantasy
Rating: 5/5
The two kingdoms in this book have very definite parallels to Persia and Rome and neither side are shown to be flawless. Kavi has legitimate issues with Farsala as their ruling class is the reason he's maimed. Jiaan just wants to make his father proud even though he's not officially recognized as his son. Sorya also competes for her father's love against the prized legitimate heir and against her distant, cold mother. All of them are flawed characters with major faults, but they are understandable in their actions and they are characters you are willing to invest in.
The plot itself is on an epic scale that many much larger novels like Game of Thrones have tried. Only this one is for those with a shorter attention span. Younger readers would probably be willing to finish this type of epic without getting bogged down. There are plenty of questions asked, such as whether the devil you know in a ruling class is better than the one you don't or not. And then there's the question of survival itself. An excellent book all together.